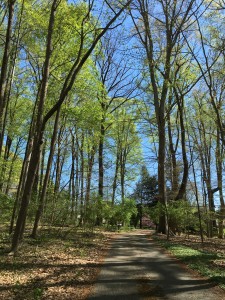 I'd be hard-pressed to say which is my favorite season. I love them all! But today it is spring and so today that is my favorite season. And I think I have finally captured spring.
Although I love all of the flowering trees, the cherry blossoms particularly, my favorite are the pink dogwood. But the fresh new green of budding trees against a deep blue sky is something that speaks serenity to my soul.
What speaks serenity to your soul?